Navigating your way
Guidance for your sport & recreation hub development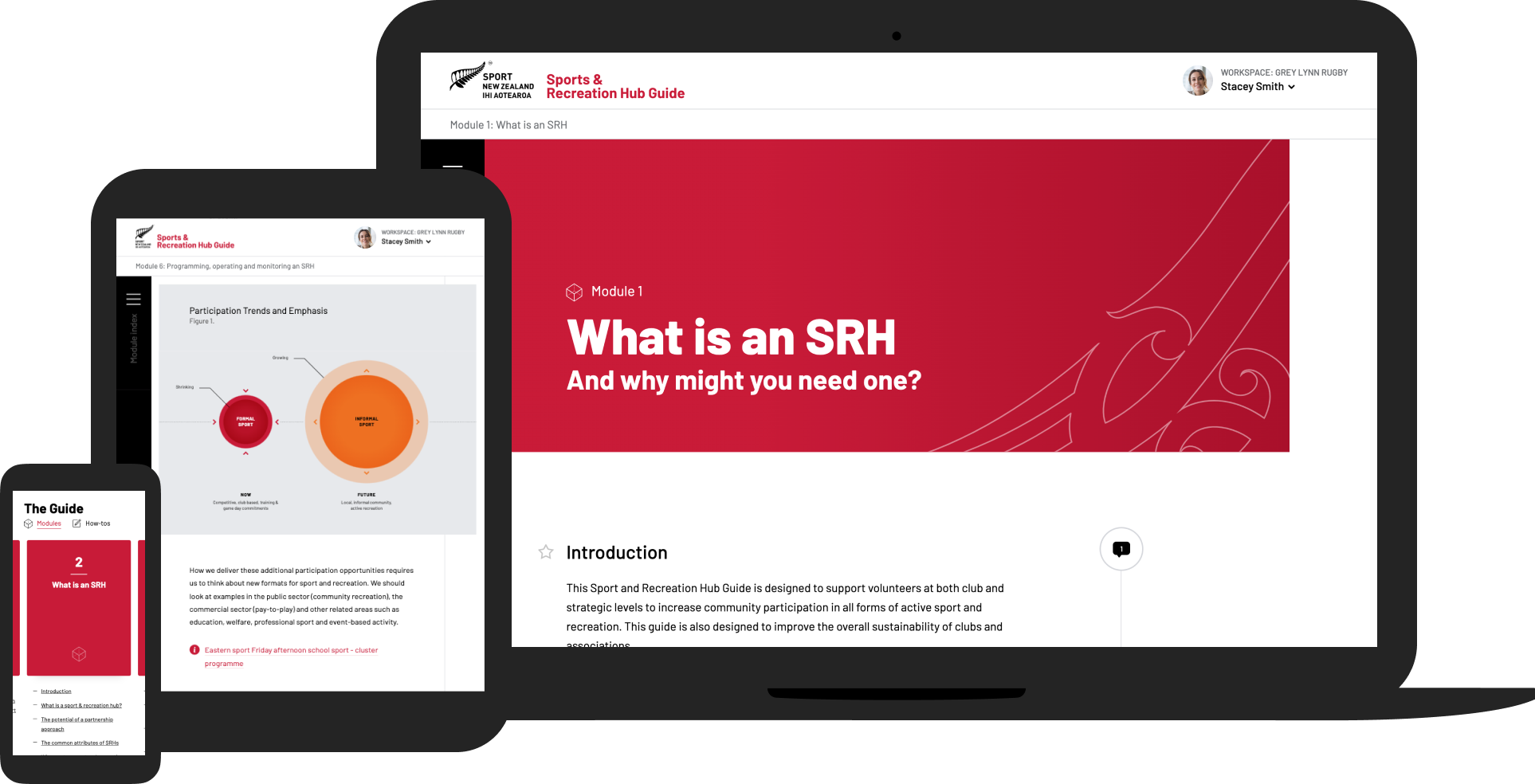 Today sport and recreation clubs and organisations face increasing financial and regulatory pressure.
This pressure, coupled with increased expectations from participants, aging club facilities and declining numbers of volunteers, requires us all to think innovatively about how some sport and recreation is delivered.
This guide has been developed to share learnings from previous hub projects across the country. Many of these projects have been collaborations between organisations and the communities they serve and, in many cases, they have resulted in sustainable, increased participation.
Key features
Making digesting the guide a breeze
Rich module content
Each module comes with a full suite of resources to help you on your journey. Links to long format articles, case studies, videos, check sheets and everything else you need to increase your understanding and help you make informed decisions.
Interactive how-tos
Bring all your stakeholders together, and work through each step of the journey together. Share your aspirations, establish your wants and needs, and know where everyone else stands by following these interactive guides to success.
Workspace notes
Capture your thoughts and ideas, share them with other stakeholders and get quick responses, all in a single location which everybody in the team can access whenever they want.
Content starring
Star your favourite content, and it'll be added to your dashboard so that you can always have quick access to the information that's most relevant to you.
Ready to get started?
Contact your nearest Regional Sports Trust to start the conversation and get you on the road to a successful Sport & Recreation Hub.